School & I (2021-on going).
A workshop on the use of photography to work with underachieving youths to explore their relationship with school, family and their identity. Participating students produced a photo story each by exploring their relationship with school and reflecting on school life. In presenting their stories, they shared some of the challenges they faced in their school life through the photos they took. The workshop revealed their potential as creative and self-reflective persons.
Defying Chicken (2022)
What is a chicken? Is it the skinless, featherless breast staring at us on our plate? Is it also the same chicken that was endowed with spirituality in ancient Zoroastrianism and Roman culture? Defying Chicken invites participants to workshop with the artist to explore how humans have created the ideas of chicken, and to rethink our relationship with the chicken and other animals to create the possibility of a non-anthropocentric world.
Conducted on the grounds of Everton Park in close proximity to the jungle jowls roosting in the area, the participants observed and sketched the jungle fowls before launching into an intense discussion on the hot button topics of sharing space, public nuisance and culling. We also linked up online with Indonesian artist, Riyad, and his participants in rural Bandung to share our thoughts on our relations with animals in our urban city and hear their stories of how the farm animals like buffalos are affected by changes in their environment due to industrialization and development.
This workshop is part of a larger project, Animalia. It is a collaboration between 4 artists – Tan Biyun (Singapore), Yunji Gong (South Korea), Riyadhus Shalihin (Indonesia) and Razcel Jan Salvarita (Philippines). It is funded by KACES, South Korea.
Interdisciplinary Workshop to Explore Racial Issues in Our Society (2021).
How does race underlie our everyday realities in a multi-racial society like Singapore? How do we continue to explore issues of race in a sensitive and curious manner beyond the usual policy of tolerance? How might artists address issues of race in their work? It was developed for a local arts school with Ang Siew Ching.
Interrogating contemporary society through film, "Crazy Rich Asians" (2020-on going).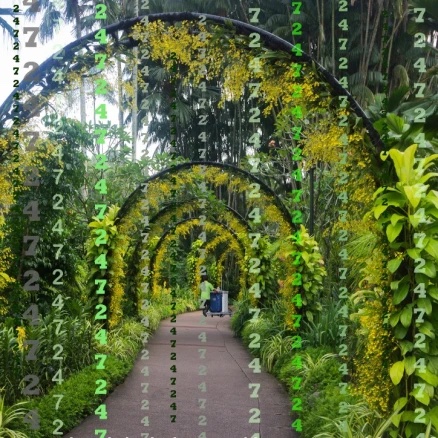 A film based workshop that interrogates the construction of desires propagated by the careful construction of images. It invites students to participate in identifying and deconstructing desires for wealth and social status central to the subject of these films to interrogate our everyday lived experience. It was developed with Ang Siew Ching, and piloted with arts major students in a local secondary school.
The Unforgetting Space
Sessions
A series of workshops were conducted as part of the installation of The Unforgetting Space. They included
A 20 hour workshop designed for 15 Year 5 SOTA students who will produce a
visual artwork in response to The Unforgetting Space. The workshop is divided into two segments:
(a) a 20 hour workshop over 5 days where the students critically examined the concept of history, learn about how issues within and surrounding the field have been critically engaged by artists, and produce a visual artwork in response to The Unforgetting Space.
(b) A final presentation and installation of their completed work with The Unforgetting Space at SIFAs 2017. This workshop was jointly conducted by Tan Biyun and SOTA alumnus, Wong Hui Yu in June 2017
The Unforgetting Space Workshop: Reliving the Japanese Occupation by Tan
Biyun & Victoria Tan
30 June and 4 July, 3pm, 72-13, 2hours
By simply relying on our history textbooks, it is often difficult to get a full sense of the lived experience of the everyday realities, especially in times of crisis such as the Japanese occupation. This workshop fills the gap by taking an immersive approach towards the learning of history. Suitable for 15 years and above.
The Unforgetting Space Workshop: The Changing Faces of Singapore by Tan
Biyun
5 July, 3pm, 72-13, 2hours
Beginning with an inquiry into how the covers of our textbooks have changed over the
years, the workshop invites participants to consider how power is reflected and extended through images. Suitable for 15 years and above.
The Unforgetting Space Workshop: A Picture of Singapore History by Tan
Biyun & Wong Hui Yu
6 and 7 July, 3pm, 72-13, 2hours
This workshop invites participants to explore the use of images as historical evidence and gain an appreciation of how images have not just represented but have themselves produced history. Suitable for 15 years and above.
Undoing History
Who writes our history? Who can tell our history? Is history a collection of immutable past events? Did our Singapore story start with he landing of Raffles?This workshop invites the participants to critique the use and abuse of history and discuss works by selected artists exploring this topic. We began the day by following the heritage trail in Fort Canning before a visit to the National History Gallery.
This workshop was commissioned by The Future of Our Pasts Festival 2019. It was conducted at Fort Canning Hill and the Singapore History Gallery.
Art of Convivality in collaboration with Brack
Using the recent Save Sungei Road Campaign* as a case study, Singaporean artist Tan Biyun takes participants into an immersive exhibition space. Through practical exercises, participants will be exposed to various aspects, perspectives and events from the Sungei Road campaign through text, images, sounds and videos. The artist shares her own experiences in the workshop.
how can we analyse, interpret, and reflect on the materials in community/s?

what subjectivities and bias exist in community/s?

how can community works and change-makers assert themselves in a subculture?
This workshop and seminar was designed for emerging and experienced artists from across all art forms interested in the field of collaborative and social practice, as well as educators, activists, workers and change-makers engaged in community-based practice.
*The Save Sungei Road Campaign was an effort to keep a 80-year-old heritage site live for future generations. It was a collective attempt by artists and various community groups representing the vendors and other stakeholders of Sungei Road Market in an effort to have a constructive discussion on the impact of its closure and prospects of relocating the Sungei Road Market. Participants are not required to have extensive knowledge of the event.
This workshop was conducted in November 2017.
http://www.brack.sg/index.php/2017/10/01/day-3-art-of-conviviality-workshop-with-tan-biyun/